Alinea Handrail
Unrivalled performance, coupled with seamless aesthetics, to deliver the best experience.
Description
From new bridges to historic stairwells, Alinea can drive footfall providing a safe, pleasant experience for pedestrians. Built seamlessly into brushed or painted 316 stainless steel tubes, it provides a robust, finished solution for more unique pathways.
Performance-wise, the Alinea dominates its competition with both asymmetrical and symmetrical photometries available; you can ensure no light is wasted and the lighting standards are met. 
Schréder provides a complete delivery solution, including detailed design, manufacturing, installation and maintenance. Our partnerships result in the best value for our customers and a scheme that creates enjoyable, comfortable experiences for our end users.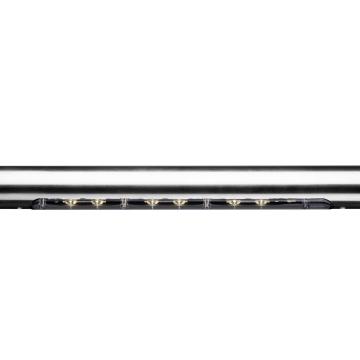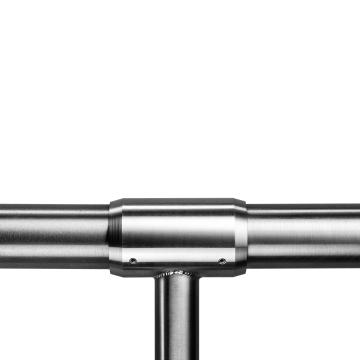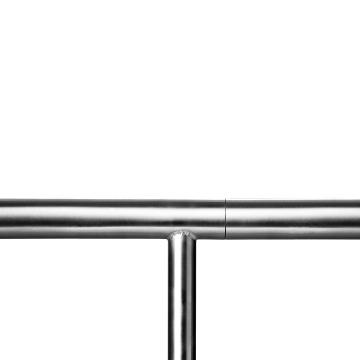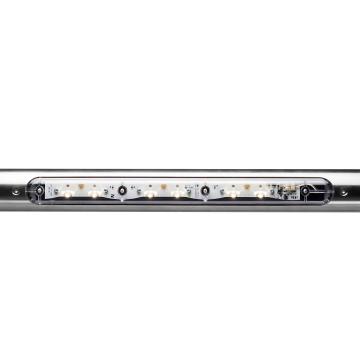 Straight Knuckle

Angled Knuckle

Flush System

Backlight Shield
By illuminating pathways, bridges and stairways you can drive footfall to new areas, therefore providing benefits to the local economy. 
When clients are spending large sums of money on new infrastructure, it is easy to forget the lighting. However, to protect the investment made it is critical to illuminate the infrastructure properly both to highlight the development but most importantly ensure it remains, safe and usable during the darker hours.
Illuminating infrastructure can have a profound effect on its presence at night. Whether it is a 200-year-old stairway or a new pedestrian bridge a long-lasting scheme can provide benefits and recognition for decades to come.
Characteristics
General Information

Compliance

*Depending on specific application
Electrical information

Electrical class

Nominal voltage

Control protocol(s)

Associated control system(s)
Performance

Luminaire output flux (lm)

Luminaire efficacy - up to (lm/W)
Optical information

LED colour temperature

Colour rendering index (CRI)
Housing and finish
Lifetime
Operating conditions
Dimension and mounting
Installation and Maintenance
Handrails often require custom mounting fixtures to integrate them with existing structures. Schréder provides full support to our customers throughout the entire design process. We deliver electrical schematics and wiring diagrams with a full system designed efficiently, including the integration the desired control system. Our mechanical designers will ensure the mounting fixtures provide a seamless final solution in even the most complex of environments.
Often we undertake site surveys to fully understand the complexity and constraints of the environment as this product can be mounted to a wide variety of infrastructure from 200 year old stairways to newly installed bridges.
Many of our customers opt to have the solution installed by our Schréder installation team. Not only is this the most efficient method, as the team regularly complete handrail installations but we can also offer added benefits such as extended warranty and logistical flexibility. Maintenance schemes can further this extension and provide a truly long lasting experience to your users.
Downloads