AXIA 3
A universal, comprehensive and economical street luminaire
Description
We know that you are striving for safe roads and places that people will enjoy. You want to provide safety and well-being, but must find a balance between your budget, people and the planet.
With customer feedback playing a critical part in our innovative design process, we developed AXIA 3.
More than a luminaire, it is a platform delivering sustainability, cost-effectiveness and customer experience, all while supporting smart city frameworks.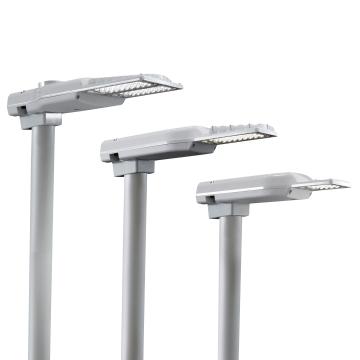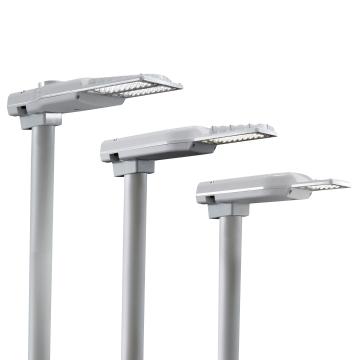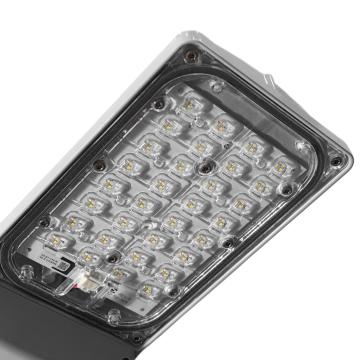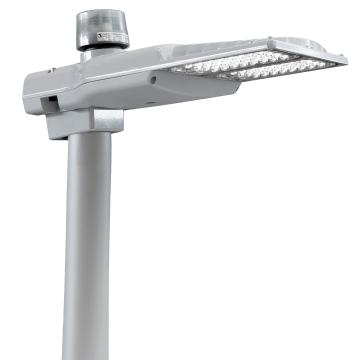 Take advantage of a complete range

AXIA 3 is the most comprehensive and best value LED solution for roads, streets or pedestrian areas. AXIA 3 is available in three sizes. AXIA 3.1, with up to 16 LEDs, is perfectly suited for low-height applications, whereas AXIA 3.2 and 3.3, with up to 32 or 64 LEDs, are ideal for lighting urban and large roads, avenues and large carriageways.

Choose photometric innovation

First and foremost, AXIA 3 provides highly efficient lighting to ensure comfort and safety, thanks to the optimised ProFlex™ photometric engines. The lenses are integrated directly into a polycarbonate protector.
This concept, developed by Schréder, increases performance by reducing the number of reflections inside the optical unit. This modern LED street light provides extensive light distributions that can be adapted to local needs to reduce power consumption for existing installations.

Minimise your ecological footprint

The AXIA 3 design has been optimised to drastically reduce your environmental impact. Its production and assembly were critically reviewed to give preference to operations with the lowest possible carbon footprint.
AXIA 3 has been engineered to minimise the use of raw materials for maximum robustness. The lighter the luminaire, the more environmental savings on all levels: production, packaging, transport, installation.

Prepare for a connected future

As a connected-ready smart luminaire, AXIA 3 is FutureProof and can easily integrate sensors and control systems, both today or in the future.
The various control options enables you to create environments that work both by day and by night, to minimise light pollution and maximise energy savings, to monitor your lighting scheme and to capture data.
The majority of the energy consumed by a luminaire throughout its lifecycle is during use, not manufacturing. Hence, energy performance and control options are critical to maximise energy savings throughout the product lifespan.
AXIA 3 is designed to minimise waste while maintaining performance, both during its use and afterwards. We want you to use our products for as long as possible. Our AXIA 3 is connected-ready and can be upgraded to adapt to future demands.
Its design is fully recyclable, minimising waste. With Schréder, take an important step towards your circular economy objectives.
Get your starlit sky back
The International Dark-Sky Association (IDA) is the recognised authority on light pollution. It provides tools, ressources, and a certification program for industries and companies willing to reduce light pollution. At Schréder, we are convinced that a more responsible lighting has the potential to preserve the environment. We are fully committed to reducing light pollution by joining the IDA's certification program. Our approved range of luminaires complies with the IDA's program of approval to deliver a light that protects the environment in all respects. Get your starlit sky back with the AXIA 3 lighting solutions.
Characteristics
General Information

Recommanded installation height (m)
Electrical information

Electrical class

Nominal voltage

Associated control system(s)

Sensor(s)
Performance

Luminaire output flux (lm)

Luminaire efficacy - up to (lm/W)
Optical information

LED colour temperature

Colour rendering index (CRI)

Upward Light Output Ratio (ULOR)

ULR

ULR may be different according to the configuration. Please consult us.

Meets IDA Dark Sky requirements when fitted with LEDs of 3000K or less.

ULOR may be different according to the configuration. Please consult us.
Housing and finish

Optic

Protector

Polycarbonate (with integrated lenses)

Tightness level

Impact resistance
Lifetime
Operating conditions
Dimension and mounting

Dimensions and mounting

AxBxC (mm | inch)

AXIA 3.1 : 513x130x191 | 20.2x5.1x7.5

AXIA 3.2 : 585x130x191 | 23.0x5.1x7.5

AXIA 3.3 : 550x130x277 | 21.7x5.1x10.9

Mounting possibilities

Side-entry slip-over – Ø48mm

Side-entry slip-over – Ø32mm

Side-entry slip-over – Ø60mm

Side-entry slip-over – Ø42mm

Post-top slip-over – Ø76mm

Post-top slip-over – Ø60mm
Control systems
Control options for AXIA 3
The following dimming options are available for the AXIA 3 street luminaires:
· Custom dimming profile
· Bi-power
· DALI
· 1 - 10V
· Photocell
· Remote management
Control link
Installation and Maintenance
Easy and fast installation
The complete range is available with a universal fixation adapted for side-entry (Ø32, Ø42, Ø48 or Ø60mm) and post-top (Ø60 or Ø 76mm) mounting.
The inclination angle can be adjusted on-site in steps of 2.5°: -10° to +10° for side-entry mounting and -5° to +15° for post-top installations.