NEOS LED
The versatility you need for your road and urban lighting applications
Description
Take advantage of the mounting versatility, the efficient LED technology, the photometric performance and the connectivity of NEOS LED! With its strong impact resistance and its high tightness level, the NEOS LED is the perfect tool to provide a sustainable lighting solution for your various road and urban areas.
Available in three different sizes, this street lighting solution is ideal for numerous outdoor lighting applications: roads, streets, bike paths, pedestrian zones, car parks, bridges, large areas and railway stations.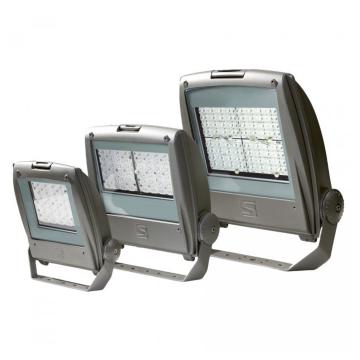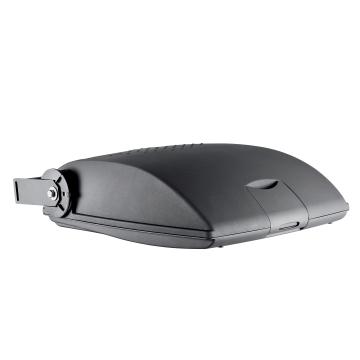 Proven LensoFlex®2 engine

NEOS LED luminaires are developed with the LensoFlex® concept that is based upon the addition principle of photometric distribution. Each LED is associated with a specific lens that generates the complete photometric distribution of the luminaire. Schréder has developed a range of lenses that cover a wide range of photometric solutions.

3 sizes for flexibility

The NEOS LED luminaires are available in three sizes to suit numerous outdoor lighting applications: NEOS LED 1 with 16 or 24 LEDs, NEOS LED 2 with 32 or 48 LEDs and NEOS LED 3 with 64 LEDs. The combination of three sizes and photometric options makes the NEOS LED range perfectly suited to multiple outdoor lighting applications whether they are focusing on providing safety for road or urban areas, creating ambiance in city centres or providing a functional yet efficient lighting for car parks.

Pure yet robust design

Designed by Michel Tortel, the NEOS LED range is a good example of an elegant yet sturdy design. With a die-cast aluminium housing and a tempered glass protector, the NEOS LED street light is built with fully recyclable, quality materials.
These multi-purpose luminaires, combine a simple but well-designed shape with a high tightness level and a strong impact resistance to blend into any environment and ensure long-term performance.

The FutureProof street light

NEOS LED has been designed to fulfil the FutureProof concept. Both the
photometric engine and the electrical power supply can be replaced to take advantage of any future technological developments. NEOS LED can be opened without any tools to access the internal components via its front latch.
Create a visible contrast for safe pedestrian crossings
By lighting pedestrian crossings to create a strong contrast, people are clearly visible for approaching drivers.
NEOS LED is renown for its asymmetrical light distribution that provides a high vertical illuminance on the pedestrian from the driver's position. At the same time, the pedestrian crossing receives a high horizontal illuminance level, so that it is seen from a long distance.
White light combined with a sharp asymmetrical light distribution provides a very efficient solution for lighting pedestrian crossings.
Characteristics
General Information

Recommanded installation height (m)

Compliance
Electrical information

Electrical class

Nominal voltage

Socket option(s)

Associated control system(s)

Sensor(s)
Performance

Luminaire output flux (lm)

Luminaire efficacy - up to (lm/W)
Optical information
Housing and finish
Lifetime
Dimension and mounting

Dimensions and mounting

AxBxC (mm | inch)

NEOS 1 LED : 360x100x320 | 14.2x3.9x12.6

NEOS 2 LED : 441x140x398 | 17.4x5.5x15.7

NEOS 3 LED : 600x160x500 | 23.6x6.3x19.7

Mounting possibilities

Bracket enabling adjustable inclination
Control systems
Control options for NEOS LED
The NEOS LED range is available with the following dimming options:
• Bi-Power
• Custom Dimming Profile
• AMPDIM
• 1 - 10V
• DALI
• Remote management

As an option, this outdoor LED luminaire can be equipped with a standard NEMA 7-pin receptacle or with a Zhaga socket, enabling an easy access to the digital era of lighting.
Control link
Installation and Maintenance
Easy installation and maintenance
Thanks to its mounting by means of a fork, the NEOS LED provides a wide inclination angle adjustable on-site. The tool-free access to the optical unit and gear compartment facilitates any future maintenance operations.
Poles and Brackets
Tekton poles and brackets
Due to its flexibile mounting options, the NEOS range is totally versatile and can be associated with a wide range of poles and brackets.
The Tekton range was specifically designed by Michel Tortel for the NEOS LED range.