CITRINE
Efficient lighting bollard for visual guidance and the creation of ambiance
Description
If you are looking for a robust yet efficient bollard with a refined design that blends into all environments, Citrine is the solution. Available in 3 sizes and a wall-mounted version, these lighting bollards provide effective solutions for outdoor spaces such as pedestrian areas, parks, walkways, car parks and bike paths. Whether you are looking to enhance the environment or to offer visual guidance for people at night, Citrine is the right tool to achieve your goal with minimal energy consumption.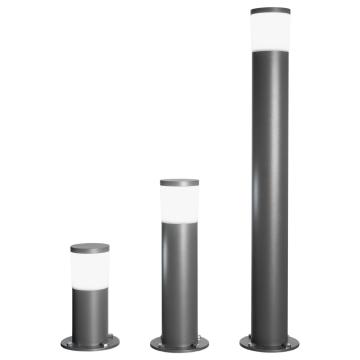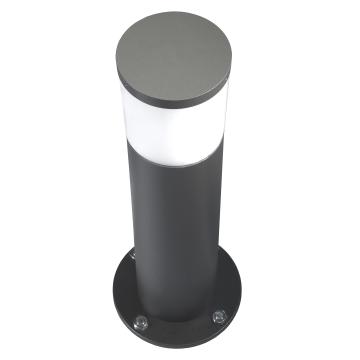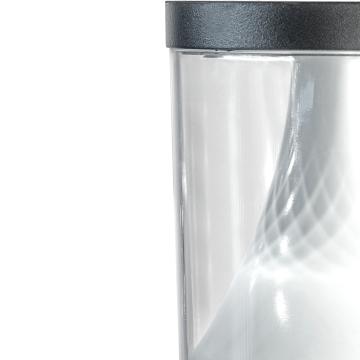 Refined design

With its solid yet modern design, the Citrine bollard brings a contemporary touch of elegance to any urban area. With its gentle white light, Citrine creates a pleasant ambiance and guides people safely on their way.

High visual comfort

With its indirect lighting concept using an internal reflector to create symmetrical or asymmetrical light distributions, Citrine is characterised by its high visual comfort. It can be further enhanced by using a diffuse protector and a 120° light shield to direct light only where it is needed.

Weather and vandal proof

To last in places where vandalism can occur, Citrine offers a high mechanical resistance (IK 10). If needed, the protector can be equipped with a protection grid. The Citrine has been designed to prevent dust and water ingress (IP 66). As it follows the principles of the ThermiX® concept, it can operate in a wide range of ambiant temperatures (from -20° up to 50°C), providing long-lasting performance.

3 sizes and a wall-mounted version

The Citrine bollard is available in 3 sizes (Micro, Mini and Midi) for ground mounting. The smallest version (Micro) can also be mounted on a dedicated wall bracket, providing further opportunities to enhance the environment.
Characteristics
General Information

Recommanded installation height (m)

Compliance
Electrical information

Electrical class

Nominal voltage
Performance

Luminaire output flux (lm)

Luminaire efficacy - up to (lm/W)
Optical information

LED colour temperature

Colour rendering index (CRI)
Housing and finish
Lifetime
Operating conditions
Dimension and mounting

Dimensions and mounting

AxBxC (mm | inch)

CITRINE MICRO - 110x300x110 | 4.3x11.8x4.3

CITRINE MINI - 110x500x110 | 4.3x19.7x4.3

CITRINE MIDI - 110x1000x110 | 4.3x39.4x4.3

Weight (kg | lbs)

CITRINE MICRO - 2.0 | 4.4
Control systems
Control link
Installation and Maintenance
Citrine offers two standard installations: ground mounting with 4 bolts on a round plate or on a dedicated wall bracket (Citrine Micro only).
Two other mounting options are possible for Citrine: bolt-cage for casting concrete and bolt-on root mounting for soft ground.
Accessories and versions
The Citrine lighting bollard is available with a protection grid or with a 120° light shield for a back-light control.